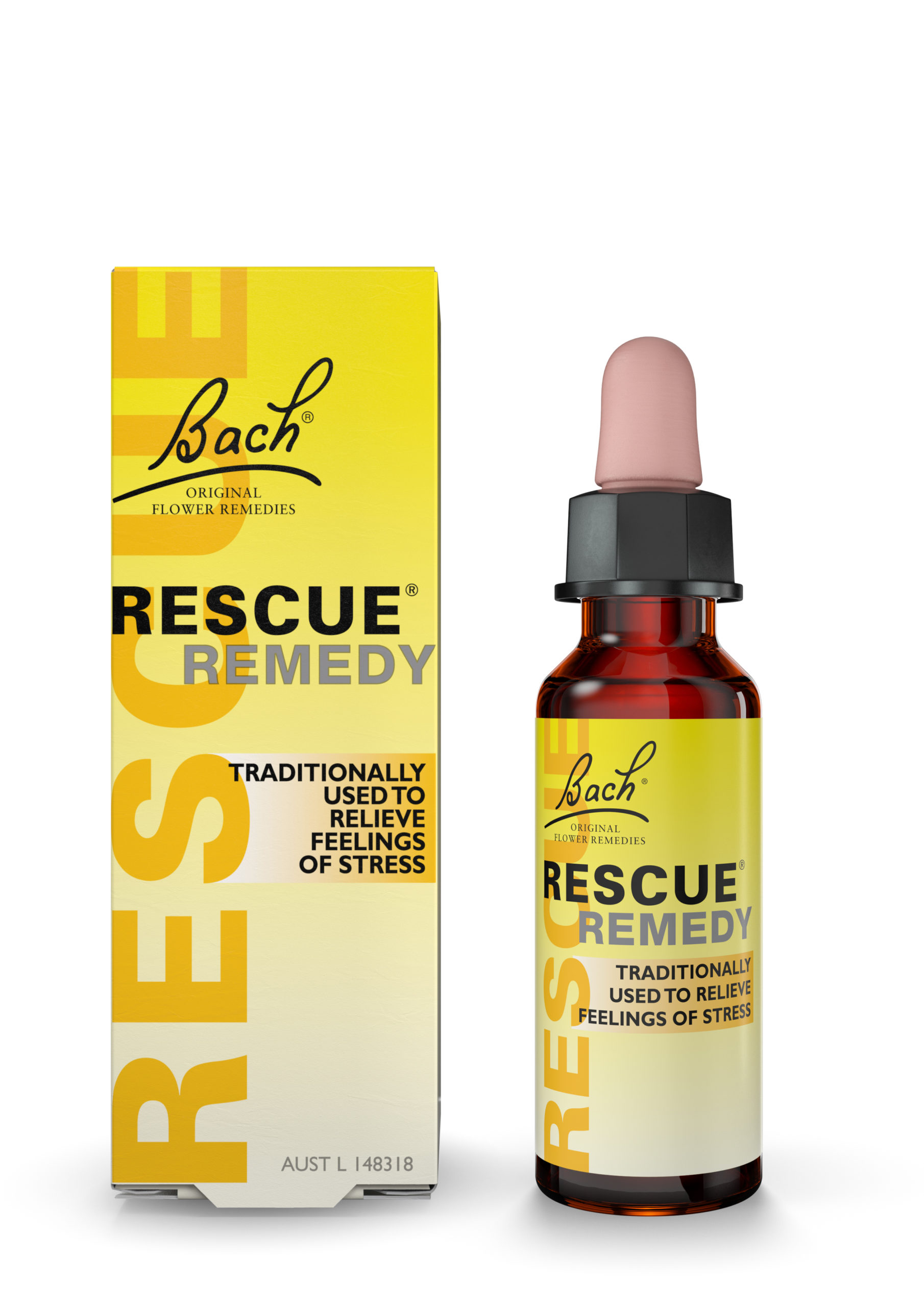 Description
Everyday our emotions are put to the test; whether it be a traffic jam, impending work deadlines, dealing with travel or the never-ending car pool. Whatever the situation – immediate or ongoing - Rescue® Remedy can help. Taken anytime, anywhere Rescue Remedy is totally natural and contains five of the 38 Bach ® Flower Essences: Rock Rose for terror and panic, Impatiens for irritation and impatience, Clematis for inattentiveness, Star of Bethlehem for shock and Cherry Plum for irrational thoughts
Rescue Remedy is the original. To use dilute four drops of Rescue Remedy in a glass of water and sip at intervals. Replenish as necessary.
Rescue Remedy Spray recreates the same calming effects as 4 drops of the liquid in 2 quick sprays. Rescue Remedy Spray is discreet and small enough for a purse or a pocket. For people on the go, Rescue Remedy Spray is a fast-acting and accurate way to deliver the remedy.
Apply a generous amount of RESCUE Cream to the desired area. Re-apply as required. - See more at: http://www.martinandpleasance.com/products/rescue-cream-30gm-tube/#sthash.ZUFh0sPG.dpuf
Ingredients:
Drops and Spray:
200ul/ml (equivalant to 20ug/ml of fresh plan) of each Rock Rose (helianthemum nummularium) tincture, impatiens (impatiends glandulifera) tincture, Clematis (clematis vitalba) tincture, star of bethlehem (ornithogalum umbellatium) tincture and cherry plum (prunus cerasifera) tincture.
Contains ethanol