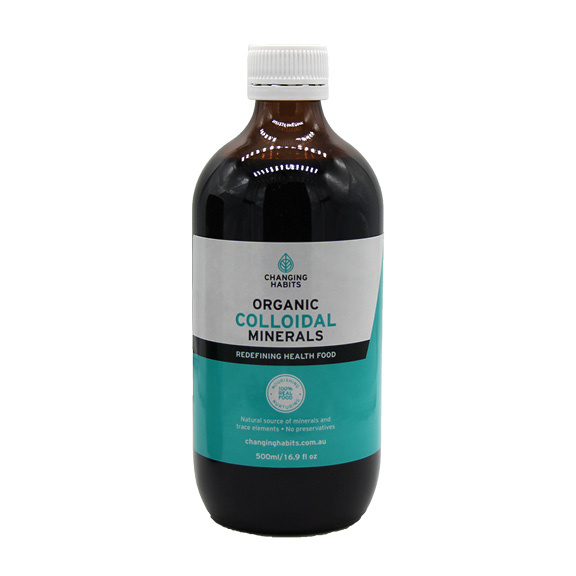 Description
Plant-derived, organic Colloidal Minerals can be used daily to promote general health and well being by providing essential minerals, trace elements and nutrients in a form that is easily utilised by the body.
Plant derived - peat
Rich in essential minerals, trace elements and nutrients, essential for the body to achieve and maintain great health
No toxic elements
Used in small amounts and therefore cost effective
Hardly any taste
Cold-extracted using a unique ionic extraction process leaving nature untouched
Suspended in ultra-pure de-ionised water
Ingredients:
Dissolved organic carbon D.O.C 640mgC/L extracted from organic matter having a humic acid fraction of 67.95%. No artificial colours, flavours, preservatives or stablisers. No acids or heating used to extract the minerals.
Contains 4.5% alcohol.
Typical analysis (Concentrations in Mg/L:
Lithium <0.2, Copper 0.13, Beryllium 0.026, Zinc 0.38, Boron 0.26, Germanium <0.01, Sodium 99, Selenium 0.37, Magnesium 98, Strontium 2.6, Aluminium 180, Molybdenum 0.019, Silicon 45, Palladium 0.028, Phosphorus 5.2, Silver 0.15, Sulphur 500, cadmium <0.01, Potassium 17, Tin 0.036, Calcium 270, Antimony <0.01, Titanium 0.94, Caesium <0.2, Vanadium 2.4, Barium 0.34, Chromium 1.4, Platinum <0.01, Manganese 0.66, Gold <0.01, Iron 220, Thallium <0.01, Cobalt 0.2, lead 0.032, Nickel 1, Bismuth <0.01