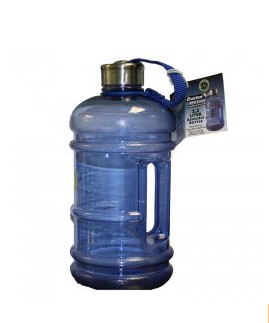 Description
Eastar BPA Free Drink Bottles
• Reuse again and again - help ease landfill overflow!
• Easy to clean - just use vinegar and water, baking soda and water or soap and water - rinse thoroughly before using
• Durable - no heat or cold distortion
• BPA-Free
Is the bottle rigid?
Yes, it is a glass like material that holds its shapes and will not shatter.
Does this material carry recycle code?
YES! Eastar is wholly unique in that it carries a "1" recycle code. If these bottles are discarded, they are easily recyclable.
How do I clean the bottle?
Hand wash with detergent or a cap full of white vinegar, baking soda or dish soap and tap water. Dishwashers with heat in excess of 120 degrees may warp the bottle. The cap can be cleaned in a dishwasher.
I'm not sure I want to use plastic of any kind?
This has become a growing concern. These bottles provide a litter free alternative to single use or limited use plastic bottles. These Eastar™ Resin bottles provide an inexpensive reusable alternative for eco-conscious consumers.
Will the colour leach into the water?
No, the colour is a standard consumer tint that is embedded inside the plastic and will not leach.
Can I put the bottle in my freezer?
We do not recommend freezing as frozen water expands and could crack the bottle. The 48mm mouth is large enough to put ice cubes in.
Note:
2.2L Bottle has "screw" type lid.
1000ml & 600ml Bottles have "sports pop top" type lid.