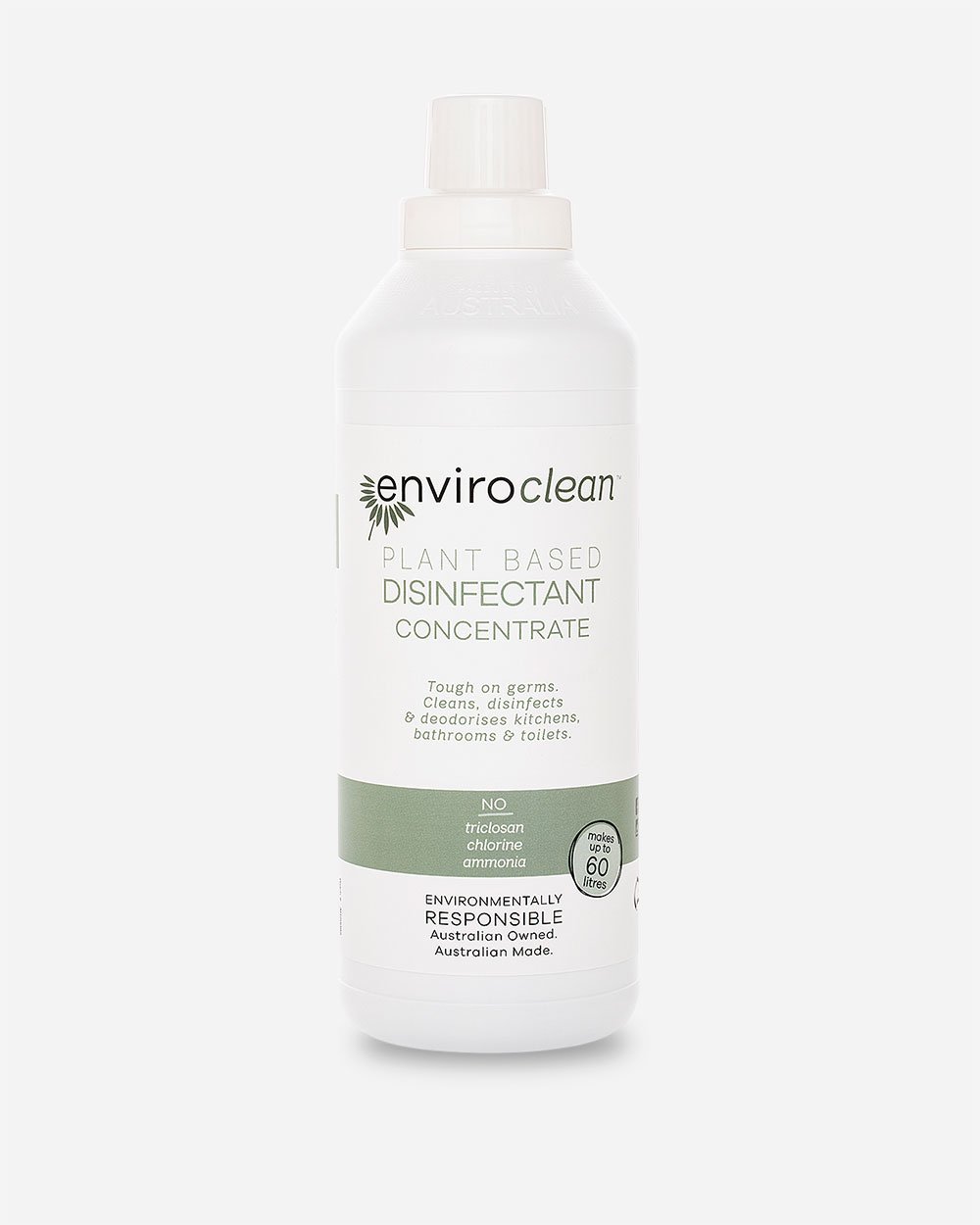 Description
Disinfects, cleans, sanitises and freshens most hard surfaces in bathrooms, sick rooms and pet areas. Disinfectant is a versatile first aid product.
No phosphates
Non caustic
No chlorine
No animal testing
Readily Biodegradable surfactants AST4351
Septic & Sewerage safe*
No Palm Oil
INSTRUCTIONS FOR USE:
Dilute with water as required 13ml to 100mls depending on your cleaning requirements. See our ready to use enviroClean Bathroom & Toilet Cleaner for dilution ratios.
For extra cleaning add enviroClean Vigor to make a solution that will clean and disinfect.
Ingredients:
Purified water, plant based non ionic surfactants, benzalkonium chloride, pine oil, food grade vegetable colour.