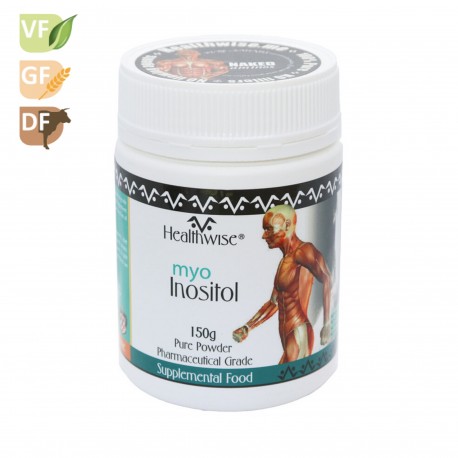 Description
HealthWise® Inositol is a 100% pure pharmaceutical grade microcrystalline powder. Inositol is a fundamental ingredient of cell membranes and is necessary for proper function of nerves, brain, and muscles in the body
SERVING SUGGESTION:
As a dietary supplement, start with approx 1/4 level teaspoon, preferably with meals. Clinical studies have suggested up to 6 grams in split servings depending on bowel tolerance. (High doses can cause diarrhoea). Toxicity/Interactions: No toxic effects are known, but always consult your health professional if taking any medications or if you have a prior or existing medical condition.
For specific conditions please consult your healthcare profession
HealthWise® Amino Powders are pure pharmaceutical grade powders and are packed without the use of fillers or flowing agents. Some of the powders are slightly hygrospoic (retain moisture) and this can result in clumping. This can be broken apart with a spoon before taking or dissolved in water.
Ingredients:
Inositol
Free from yeast, gluten, salt, preservatives, artificial colouring & flavouring.