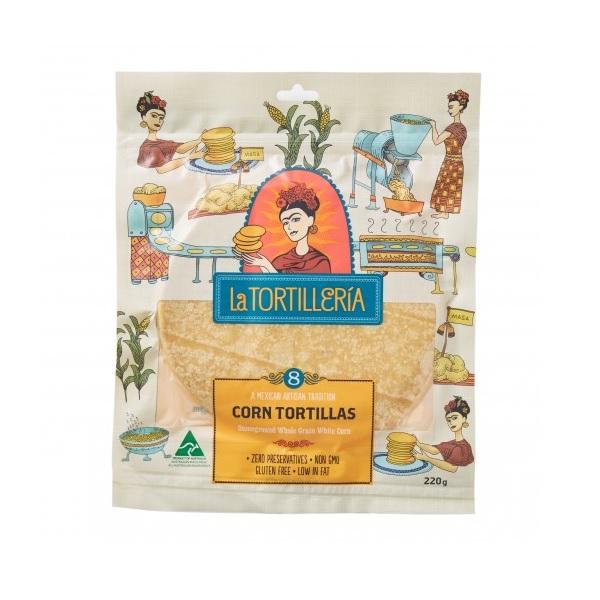 Description
La Tortilleria's soft corn tortillas taste like real corn tortillas should, flavoursome and delicious.
La Tortilleria use Australian grown corn and produce their products locally within Australia in Melbourne using the nixtamal process, an ancient craft that creates a healthier and tastier tortilla. They use the whole kernels rather than a processed corn flour, which makes a stronger tortilla and celebrates the natural flavour of the corn.
The La Tortilleria range of authentic Mexican products are gluten free, preservative free, non GMO, wholegrain and contain zero trans fats.
There are approximatley 8 tortillas in each 220g packet.
Ingredients:
Corn (99.5%), sea salt