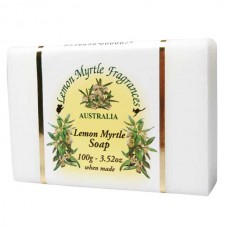 Description
Lemon Myrtle Fragrances Natural Lemon Myrtle Soap is a refreshing, cleansing soap alternative with only natural ingredients.
vegetable based and made with lemon myrtle and macadamia oils.
long lasting 100g soap that provide superb lather for a lingering shower experience.
Also available is the Lemon Myrtle Fragrances Lemon myrtle soap scrub.
Ingredients:
Blended vegetable oil, aqua, lemon myrtle il as fragrance, macadamia oil as extra moisteriser, sodium chloride.