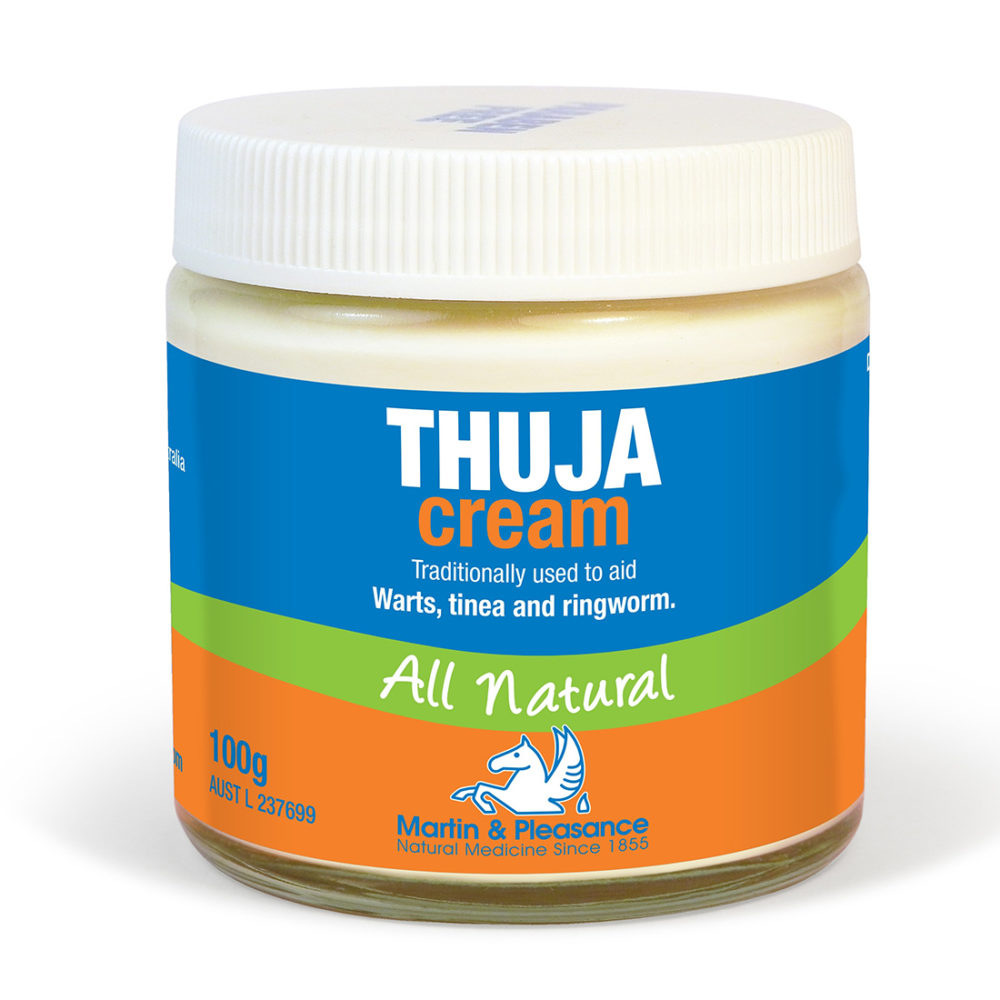 Description
Traditionally used for temporary relief of warts, tinea and ringworm. The herb, Thuja, is excellent for fungal infections of the skin. Topical application for the relief of symptoms associated with fungal infections such as warts, ringworm, tinea and paronychia (fungus under fingernail bed). Aqueous cream is a light, easily absorbed water based cream with no animal products.
Directions: Apply 3 times daily or as required. For external use only. Not to be used on broken skin.
Warning: Always read the label and use only as directed. Seek professional advice if symptoms persist.
Ingredients:
Each 100g contains 10ml of Thuja occidentalis extract (1:5) Equiv. dry leaf 20mg/g in an aqueous cream base. Contains glyceryl caprylate, p-anisic acid, gluconodeltalactone and ethanol.