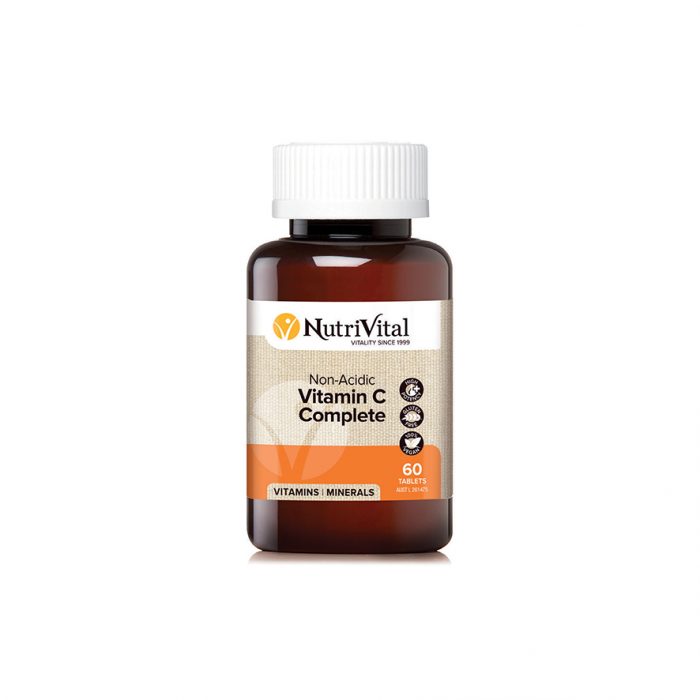 Description
Nutrivital Non-Acidic Vitamin C Complete is a high potency vitamin C supplement with added nutrients that together help relieve the symptoms of colds, nervous tension, stress and mild anxiety.
Vitamin C also helps to maintain a normal healthy immune function.
Dosage:
Acute conditions: adults take 1 to 2 tablets per day with food or as directed by a healthcare professional.
Suitable for:
Suitable for vegetarians and vegans
Free from shellfish, fish and crustaceans
Free from yeast
Free from eggs
Free from nuts and peanuts
Free from gluten
Free from salicylates and sulphites
Free from artificial sweeteners
Free from milk and milk products
Free from sugars
Ingredients:
Calcium ascorbate dihydrate…………………………………….. 1g
equiv to ascorbic acid (vitamin C)……………………… ..... 826mg
Citrus bioflavonoids extract………………………………….. 50mg
Hesperidin……………………………………………………… 25mg