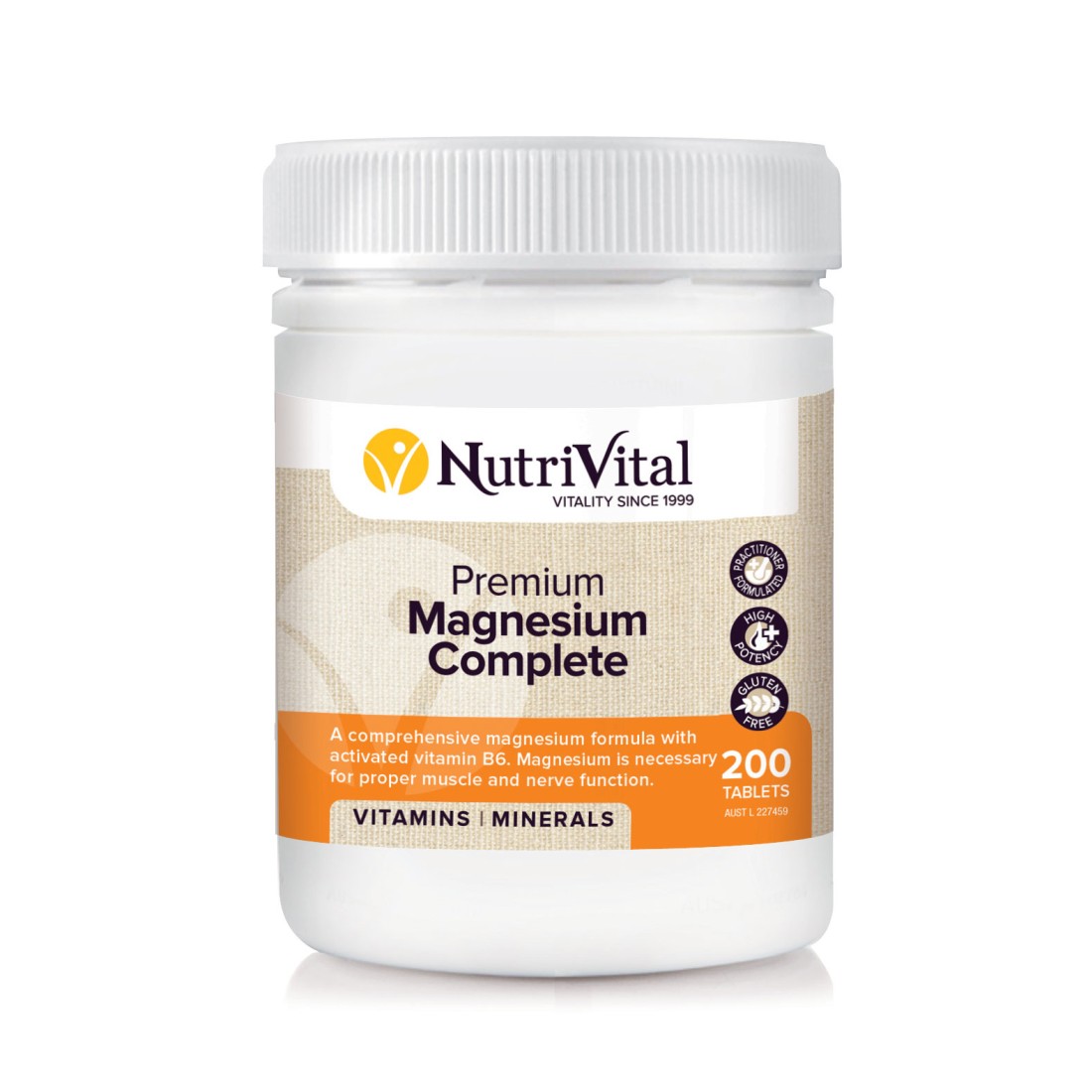 Description
NutriVital Premium Magnesium Complete contains magnesium which plays a vital role in neuromuscular transmission and is necessary for proper muscle and nerve function.
It helps in the development of healthy bones and teeth and supports normal healthy cardiovascular function.
Suitable for:
Free from shellfish, fish and crustaceans
Free from yeast
Free from eggs
Free from nuts and peanuts
Free from gluten
Free from salicylates and sulphites
Free from artificial sweeteners
Free from soya beans and soya products
Free from milk and milk products
Dosage:
Take two tablets daily or as directed.
Mandatory cautions: Vitamin supplements should not replace a balanced diet.
Ingredients:
Magnesium glycinate………………………………….......496.45mg
equiv to magnesium…………………………………………… 70mg
Magnesium citrate…………………………………………371.29mg
equiv to magnesium…………………………………………… 60mg
Magnesium amino acid chelate……………….....…………. 300mg
equiv to magnesium…………………………….……………… 60mg
Magnesium orotate dihydrate…………….......…………..156.25mg
equiv to magnesium…………………………………………… 10mg
Pyridoxal 5-phosphate monohydrate……………........…… 7.84mg
equiv to pyridoxine………………………………………………..5mg
TOTAL ELEMENTAL MAGNESIUM…………….………….. 200mg