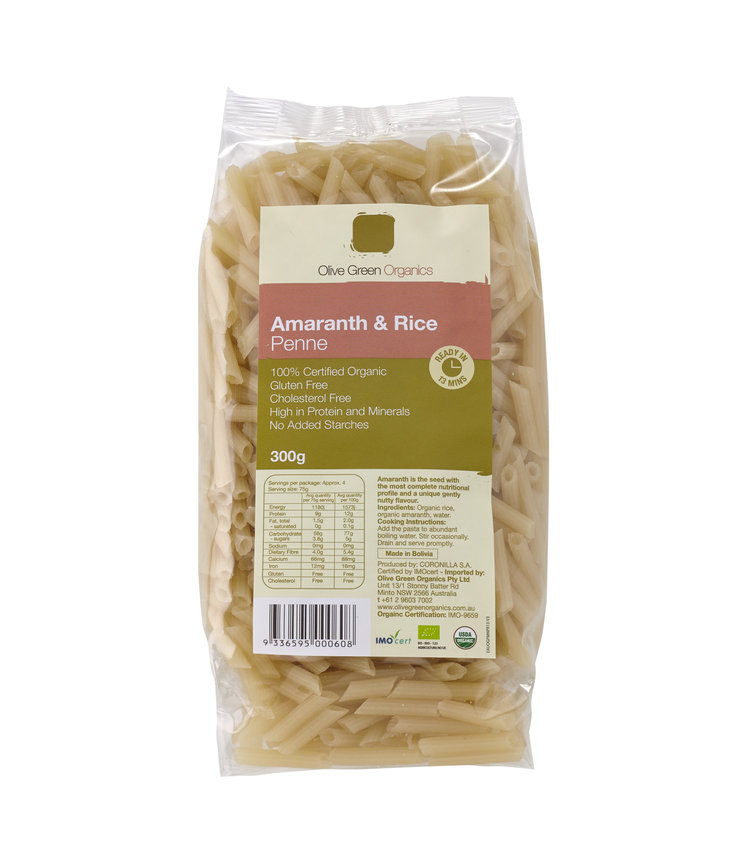 Description
Olive Green gluten free pasta stands out for its quality and purity, it is very nutritious, no starches or vegetable gums are added to it. This pasta cooks well, it stays firm when cooked and doesn't fall apart like others.
Olive Green gluten free, organic pasta is made in Bolivia from a simple blend of tasty Andean grains and rice grown in next-door Argentina. It is made at a certified fair trade, ethical processing facility that employs a high percentage of women, supports new mothers in the workplace and runs a program to employ people with disabilities.
Olive Green pasta range is produced using the unique know-how our gluten free pasta makers have perfected over generations, so there's no need to sacrifice great-tasting pasta or change your cooking habits. Our pasta products give you the same satisfaction as traditional pasta, providing an authentic "al dente" texture to be enjoyed and loved by the whole family.
Made with a higher proportion of Andean grain and free of starches, our pasta packs a serious nutritional punch and delivers delicious flavour. They are a wholesome, versatile and convenient choice that won't let you down.
Olive Green pastas are all:
Produced in certified organic, gluten free and fair trade factories
Free from starches
No GMOs
Low food mileage
Ingredients:
Organic rice, organic amaranth, water