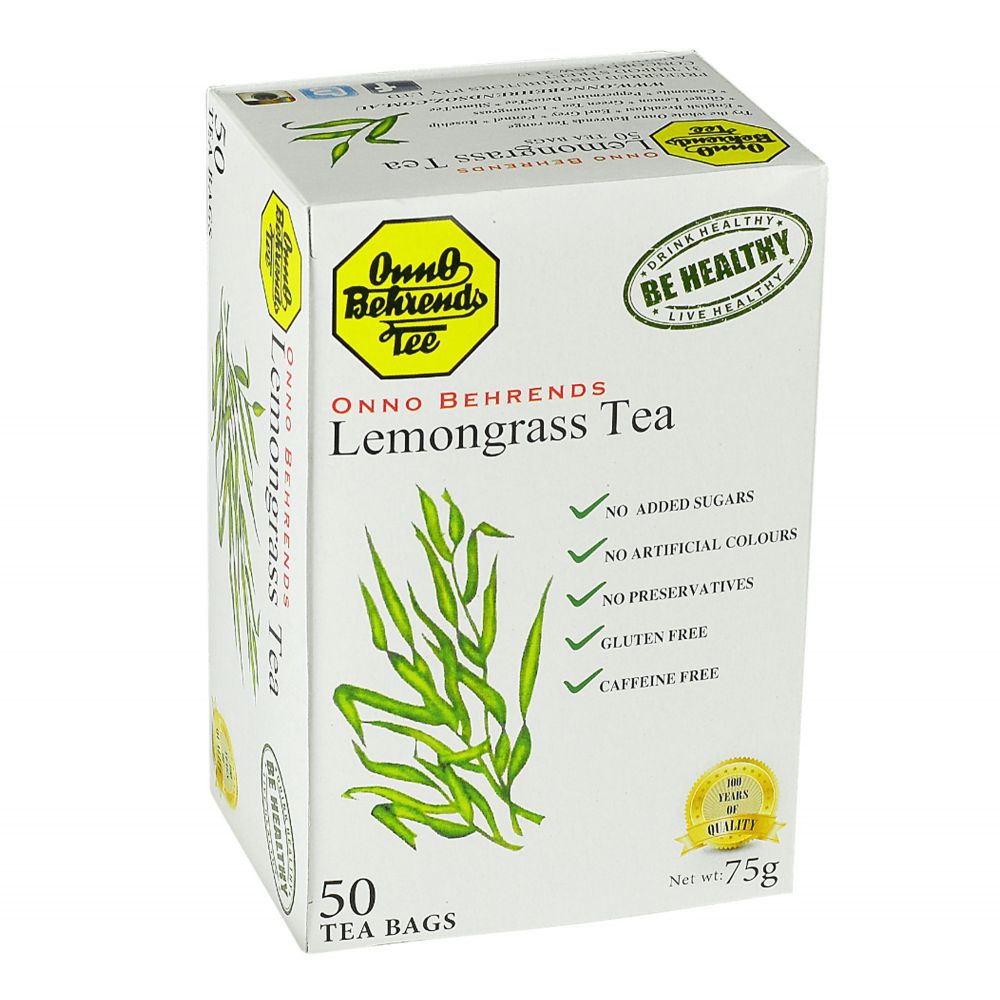 Description
This is a delicious lemongrass tea with a cleansing properties favoured by those with colds or flu.
You may find that drinking Onno Behrends Lemongrass Tea provides you with an effective way to access the health benefits of lemongrass, as it is refreshing and has a pleasant taste.
There are numerous health benefits that may be gained from Onno Behrends Lemongrass Tea. It helps to aid in ridding your liver, pancreas and other vital organs of toxins. Onno Behrends Lemongrass Tea also helps to maintain healthy cholesterol levels, which significantly benefit your heart, as it helps to fight off developing heart problems.
Great for fighting those nasty colds and coughs, Onno Behrends Lemongrass Tea helps to clear the nasal passages and alleviate other symptoms you may be experiencing.
Popular hot in winter or cold over ice in summer, lemongrass is a light natural drink.
Free from:
Caffiene
Added sugars
Artificial Colours
Preservatives
Gluten
Ingredients:
Pure cybopogon citratus (lemongrass)