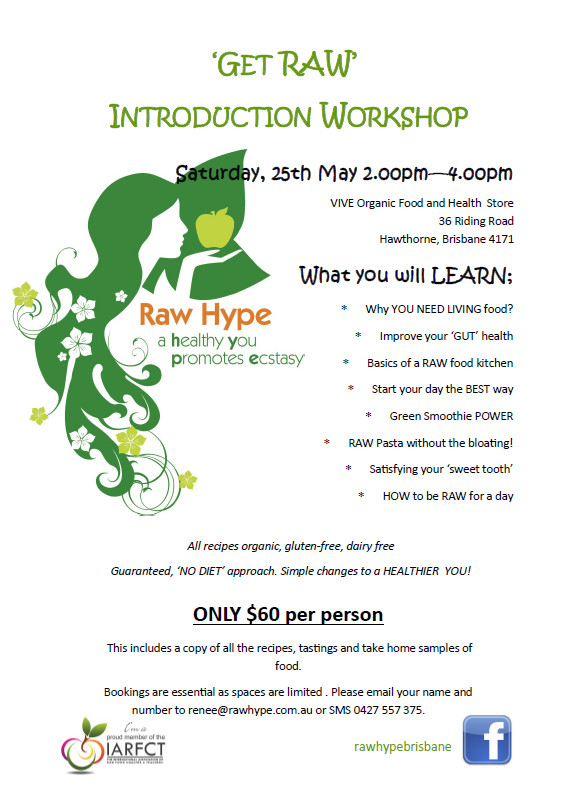 Learn from Renee, a passionate speaker and raw food coach who loves to share her knowledge with people ready to take the plunge and get more RAW and FERMENTED foods into their lives.
Learn about why you need living foods, improve your gut health,
basics of a raw food kitchen, making green smoothies, starting your
day the BEST way, raw pasta without the bloating and how to satisfy
your sweet tooth.
All recipes, tastings included. This is a 2 hour workshop and is ONLY
$60 per person. We hope to see you there, ready to be inspired and
change your health for the better!
Text Renee on 0427 557 375 or email renee@rawhype.com.au to book your place.
You can also check out the Raw HYPE Facebook page at: www.facebook.com/rawhypebrisbane"