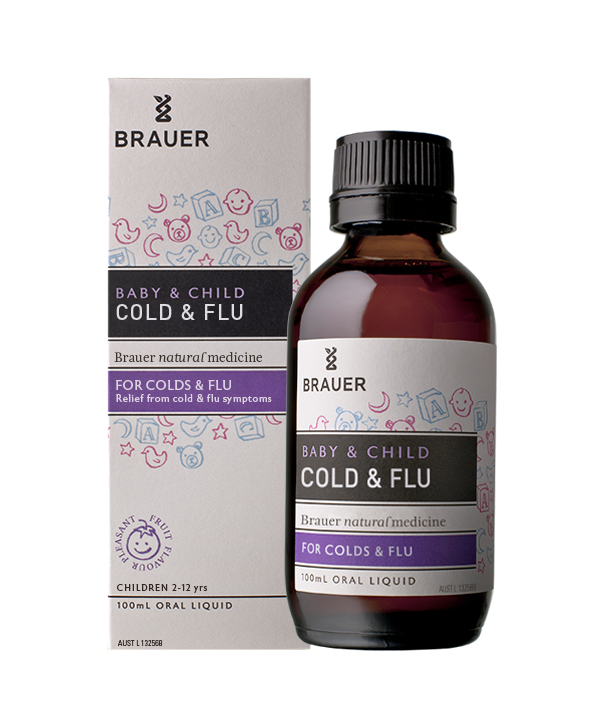 Description
Contains ingredients traditionally used in homeopathic medicine for relief of the symptoms of colds and flu.
Encourage your child to rest (although they probably won't go to bed).
Don't worry if your child goes off their food for a couple of days, but do make sure they drink plenty of clear fluids.
Vitamin C may help reduce the length and severity of your child's symptoms if they don't get enough vitamins in their normal diet.
Try a steam inhalation with a few drops of eucalyptus or tea tree oil added. Supervise your child closely while doing this, making sure they don't scald themselves with the hot water or steam.
Keep your child away from smoky environments.
Dosage
Children 2 to 12 years: 2mL. Give every half hour for up to 4 doses if required until symptoms abate. May be given 4 hourly thereafter.. Consult your healthcare practitioner before giving this product to children under two years of age. Use only as directed. If symptoms persist consult your healthcare practitioner.
Ingredients:
Each 2 mL dose contains 2 mcL of each of:
Aconitum napellus (Monkshood) 6C , Allium cepa (Onion) 3C, Arsenicum album (Arsenic trioxide) 4C, Bryonia (White bryony) 4C, Eupatorium perfoliatum (Boneset) 3X, Euphrasia (Eyebright) 3C, Gelsemium (Yellow jasmine) 6C, Nux vomica (Poison nut) 6C, Pulsatilla (Pasque flower) 6C, Rhus toxicodendron (Poison ivy) 5C.