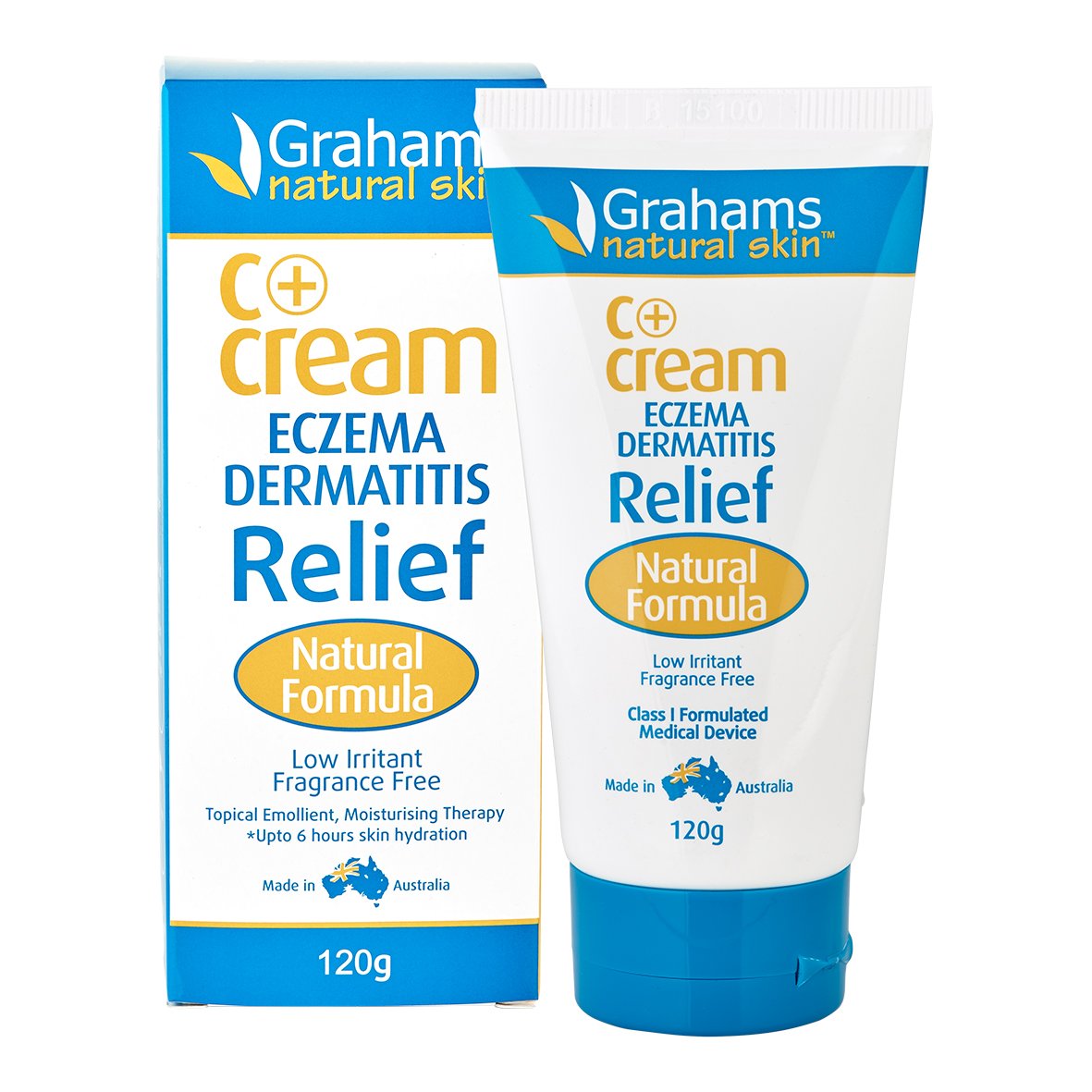 Description
Grahams Natural C+ Eczema Cream contains clinically tested ingredients which aim to reduce redness and inflammation of the skin. People suffering from eczema and dermatitis would understand that once you start scratching it's hard to stop. Continuing to scratch will cause infection and bacteria to spread, while also worsening the skin condition.
Anti-inflammatory: Calms and reduces inflammation with powerful anti-inflammatory herbs
Antibacterial: Active Manuka Honey helps to control bacteria on the skin, naturally
Hydration: Moisturising ingredients to hydrate dry and irritated skin, clinically tested for 6 hours of hydration.
Steroid free formula
Scientifically formulated using all-natural ingredients
Ingredients:
Purified Water, Wool Fat, Squalane, Cetostearyl Alcohol, Glyceryl Monostearate, Medium Chain Triglycerides, Isopropyl Myristate, Honey, Simmondsia Chinensis Seed Oil, Calendula Officinalis Extract, Centella Asiatica Extract, Phenoxethanol, Caprylyl Glycol, Sodium Stearoyl Glutamate, Sorbitol, Hippophae Rhamnoides Fruit Oil, Stearic Acid, Guar Gum, Sodium Pca, Disodium Edetate, Xanthan Gum, D-Alpha-Tocopherol, Ethyl Ascorbic Acid, Lactic Acid.