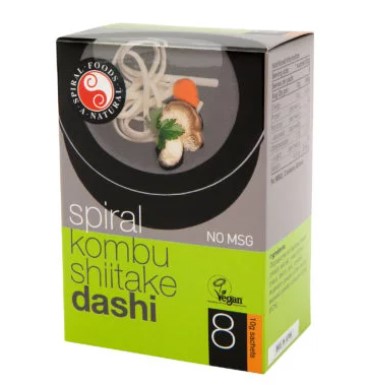 Description
Dashi is a soup or cooking stock considered fundamental to Japanese cooking.
It has Umami flavour that balances any dashi to add that extra depth of flavour. It forms the base for your miso soup, clear & noodle broths, all other kinds of soups, stews and sauces.
This Dashi is vegan.
Dashi adds a unique flavour to the soup and the use of kombu, a Japanese vegetable, adds a subtle flavour to the soup that is neither salty, sweet, sour or bitter. Freeze dried instant soup is convenient and easy-to-drink, just add boiling water.
Convenient and easy-to-drink
Dashi adds a unique flavour to the soup
Bonito is a small fish, adds a subtle flavour
Ingredients:
Oligosaccaride ( tapioca, sweet potato), Sea salt, Yeast Extract ( yeast, dextrin, salt), Shiitake mushroom powder, Kombu seaweed (contain iodine) powder