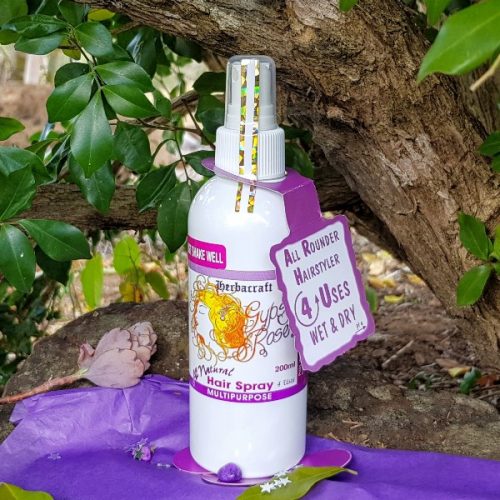 Description
HAIR STYLING PRODUCT 4 USES are:
1. HAIRSPRAY
-Want more hold on special occasions?
2. QUICKSET
- Dont want to blowdry ?
3. TEXTURISER
- Replaces drying mousse & gels
4. PRE-BLOWDRYING AID
Protects and softens without changing your normal volume.
Most skincare and makeup products are formulated with layering in mind. But with hair products, the result can be sticky, crunchy, drying and even damaging. Product buildup, which is essentially a film of residue on the hair and scalp, can result in flaky powder on the surface, dehydrated locks and split mid lengths/ends.
The solution: one product that solves multiple issues. Our multi use styling product won't leave your hair sticky, brushing out that night leaving a shine, no need for washing out the next day and solving all your hair styling needs.
Ingredients:
Filtered rainwater, apple cider vinegar, orange essential oil, gelatine, sugar, lemon essential oil, lime essential oil.