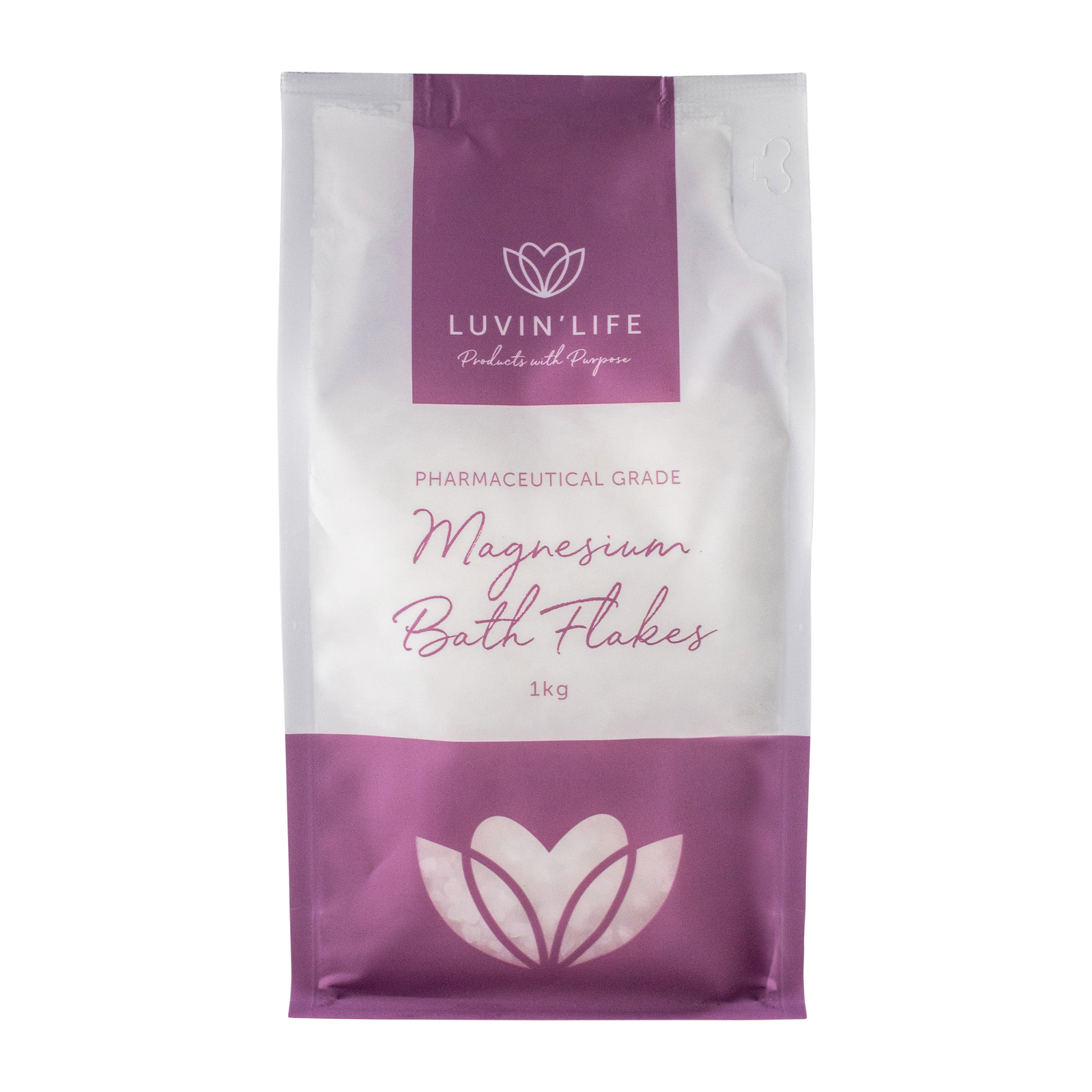 Description
Magnesium is vital to our health, yet it is often lacking in our diets.
An easy way to raise magnesium levels in the body is through the skin (transdermal).
Magnesium Bath Flakes assist with relieving sore muscles and joints, relaxing the nervous system, maintaining higher energy levels, providing a better sleep, boosting the immune system, promoting healthy cell life and so much more.
Simply add 1cup to a warm bath (or 1/2 cup to a warm footsoak) and enjoy a relaxing soak for 20 minutes.
This product is NOT for internal consumption.
Ingredients:
Magnesium Chloride MgCl2-6H20