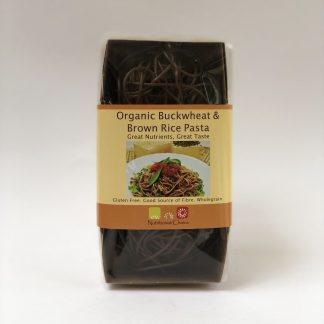 Description
Nutritionist Choice's wheat free pastas deliver real pasta taste and texture. Our pasta has unique characteristics and health promoting properties that is not found in traditional Western-style pasta. They are certified organic, easy to digest, provide healthy fibre, protein and complex carbohdyrates.
Whole grain, good source of nutrients & fibre.
Great texture, great taste.
Versatility and diverse nutrition over wheat pasta.
Wheat free, GMO free, vegan, dairy free, egg free, yeast free.
Ingredients:
Organic brown rice (72%), organic buckwheat (15%), water