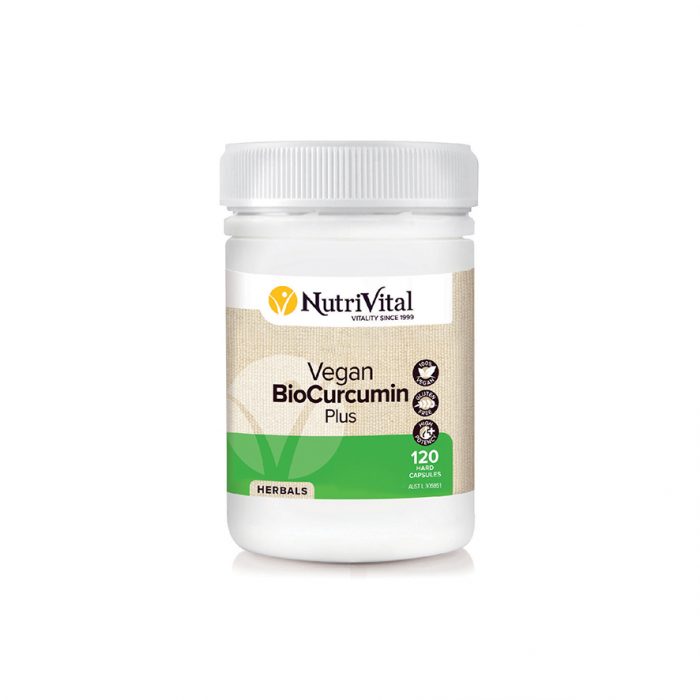 Description
NutriVital Vegan BioCurcumin Plus has an antioxidant action that can assist in protecting the body from the damaging effects of free radicals.
Curcumin is traditionally used in herbal medicine to assist with the relief of mild joint inflammation and relief of mild rheumatic joint pain. This formula also supports the health and function of the liver and the health of the digestive tract.
Suitable for:
Suitable for vegetarians and vegans
Free from fish, shellfish and crustaceans
Free from eggs
Free from yeast
Free from nuts and peanuts
Free from gluten
Free from salicylates and sulphites
Free from artificial sweeteners and colours
Free from milk and milk products
Free from sugars
Dosage:
Take two capsules daily or as directed by your healthcare professional.
Ingredients:
Ingredients per veggie capsule:
Curcumin…………………………………………...……….631.6mg
equivalent to 600mg curcuminoids
Piper nigrum (black pepper) extract
equivalent to dry fruit………………………………………131.5mg
standardised to contain 5mg piperine (20:1 extract)