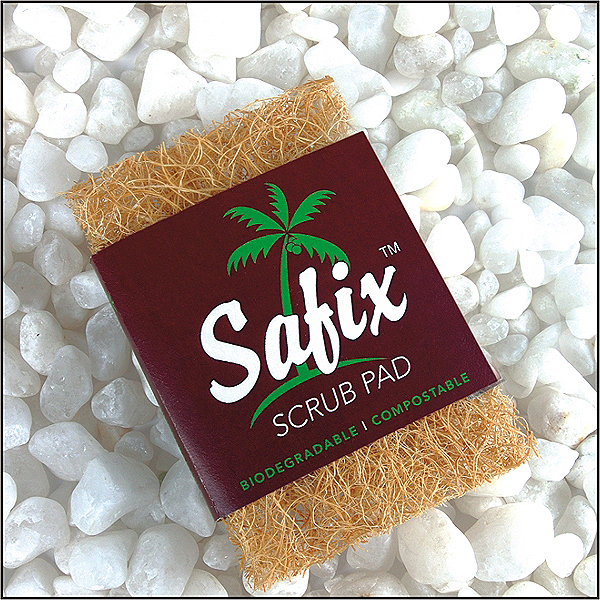 Description
SAFIX Scrub pad has following advantages over the other available scrub pads in the market.
Made from Natural FIBERS (100% coconut) treated to retain its natural abrasive properties. Lasts four times longer than any scrubbers available in the market.
Does not rust, splinter or degenerate on several uses. Safe and soft for hands and nails. Easily removes baked on, burnt and stubborn greasy deposits from all types of utensils.
Uses less detergent and scouring powder.
This pad is surface friendly and will scratch delicate surfaces.
Non toxic, odourless.
No germs. No bacteria
Ingredients:
100% coconut fibres