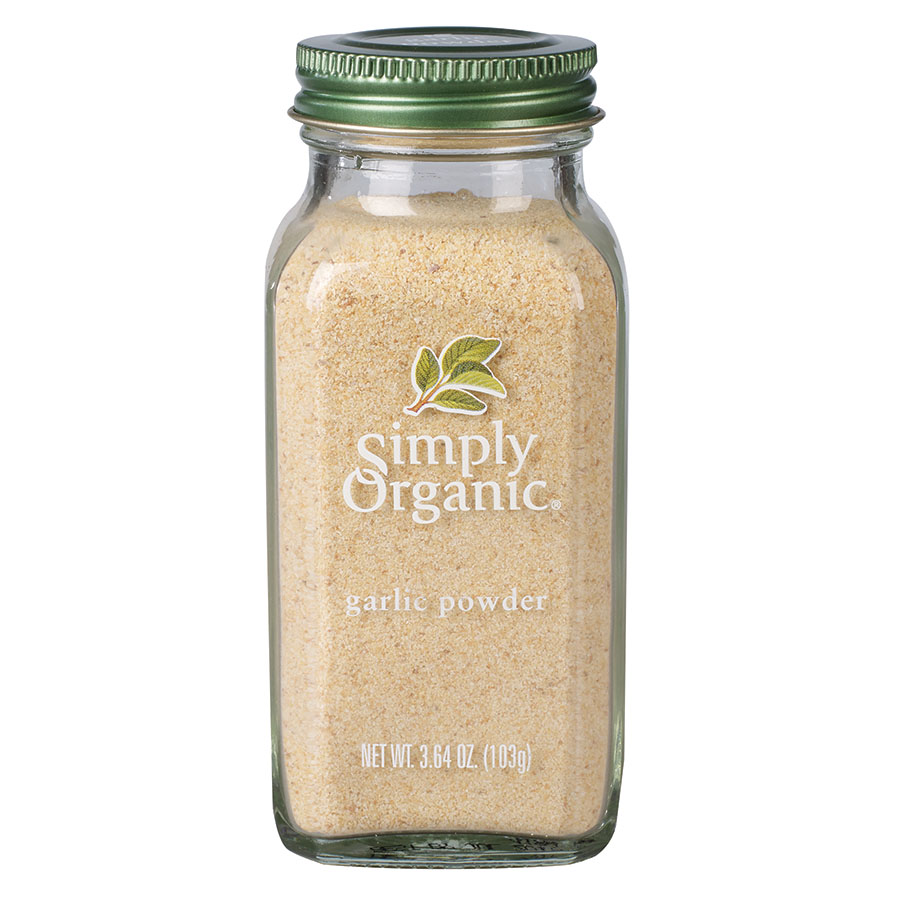 Description
Even the earliest cooks and healers considered garlic powerful and indispensable, but when it was introduced in the United States in the 1700s, garlic was slow to catch on. It's compatible with virtually every savory food and is available in a number of convenient dried forms.
Garlic powder, which blends more easily into liquids, is a good choice for sauces and other recipes where flavor, but not texture or bulk, is desired. Use it in tomato-based dishes, dressings, sausage, and spice blends. Or sprinkle it on buttered bread before broiling. One-half teaspoon garlic powder is equivalent to one clove of garlic.
Comes in a clear glass jar.
Ingredients:
Organic garlic