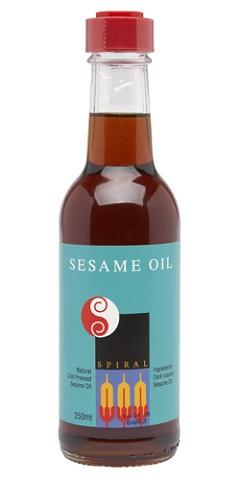 Description
Popular in Asian cooking, sesame oil is high in antioxidants. Sesame oil imparts numerous health benefits, including protection from oxidative damage and benefits to heart health. When mixed with other oils, sesame oil actually increases the stability of the blend.
Dark roasted sesame oil is particularly popular in Japan.
Sesame oil is comprised of 46% monounsaturated, 41% polyunsaturated and 13% saturated fat.
Ingredients:
Dark Roasted Sesame Oil