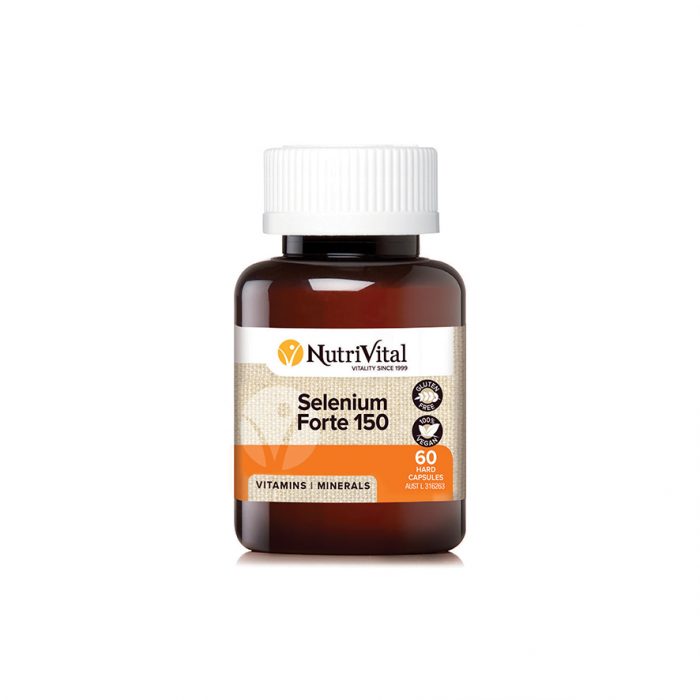 Description
NutriVital Selenium Forte150mcg contains the trace element selenium a potent antioxidant that helps protect cells and tissues from the damaging effects of free radicals.
Suitable for:
Suitable for vegetarians and vegans
Free from shellfish and crustaceans
Free from nuts and peanuts
Free from gluten
Free from corn
Free from salicylates
Free from artificial sweeteners and colours
Free from soya beans and soya products
Free from milk and milk products
Free from sugars
Dosage:
Take one tablet daily or as directed.
Mandatory cautions: This product contains selenium which is toxic in high doses. A daily dose of 150mcg for adults of selenium from dietary supplements should not be exceeded.
Ingredients:
Selenomethionine………………………………………… 372.6mcg
equivalent to selenium……………………………………..150mcg